Welcome to Hill Rise Hall
History of Hill Rise Community Association
Hill Rise Community Association has been open for business since 1979. A lot has changed since the inaugural meeting in 1978, when local residents decided that the boarded up building at the end of the road could be put to good use.


They got together, approached the Council, obtained a lease on the building and opened it up as a Community Centre for everyone to enjoy.

Time moves on, people move away, clubs close and new ones set up, but the Hall remains and the Committee continue to manage the facilities for the Community and user groups.


From Vacant
Hill Rise Hall
April 1979





To Vibrant
Hill Rise Hall - 2013

Like all Community Associations we are dependent on having an involved and active membership to ensure the social events are well attended. If you are interested in volunteering to contribute at least one event per year to our Social calendar, then your help would be gladly welcomed.

The activities you contribute don't have to be anything complicated. Why not just get together with some family and friends and organise darts, table tennis or a regular coffee and chat evening. Invite others from the Community and you could enjoy some great times together.


The Facilities
The building offers great facilities including two halls:

The Main Hall - capacity 80 - 100 (max) and The Small Hall - capacity 30-40 (max) depending on seating layout and space required for presentation area.

A fully equipped kitchen, disabled access and toilet facilities. For the hard of hearing,there is a fixed audio loop system available in the Main Hall and a portable audio device available for the Small Hall upon request.

Travel to the Hall
Travel to the Hall
Car Parking for approx 20 cars plus 2 disabled parking bays. Access by public transport - No.1 bus route - stops in Gershwin Road by the Hall.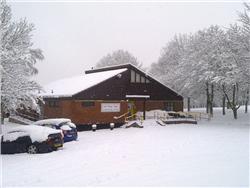 Hill Rise Hall, Bach Close, Brighton Hill, Basingstoke, Hampshire, RG22 4JZ
Registered charity number: 284139